Franz Josef Adventure
on Scenic Eclipse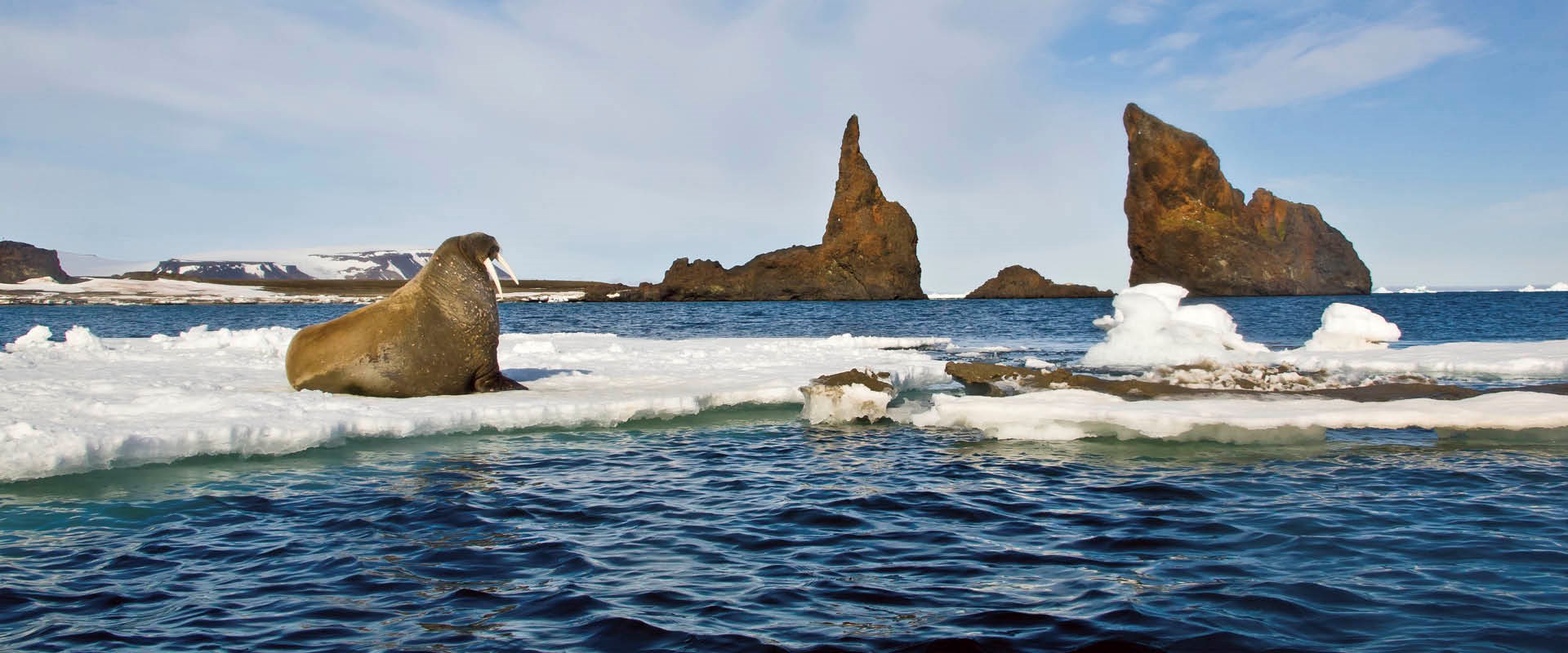 Arctic archipelagos
Venture where only the most intrepid explorers have gone before, on a thrilling voyage to the Russian High Arctic and Novaya Zemlya, where isolated isles and ice-fringed waters harbour dazzling wildlife and intriguing histories.
Experience exploration in its purest form aboard the Scenic Eclipse, charting a course from the fjord-laced coast of northern Norway to the historic port of Murmansk, Russia, to remote
...
Adventure and Active
Bucket List
Luxury
Safari, Animals, and Wildlife

At Scenic Luxury Cruises & Tours, our truly all-inclusive luxury cruises honor the beauty of time. We're not here to rush you from one attraction to the next. We want you to take the route less-traveled. We want you to take the Scenic route.
From tracing the intricate waterways of Bordeaux, to a once-in-a-lifetime journey through Southeast Asia, each Scenic experience is a handcrafted, personalized cruising adventure. This is more than just a river cruise; it's a journey you'll never
...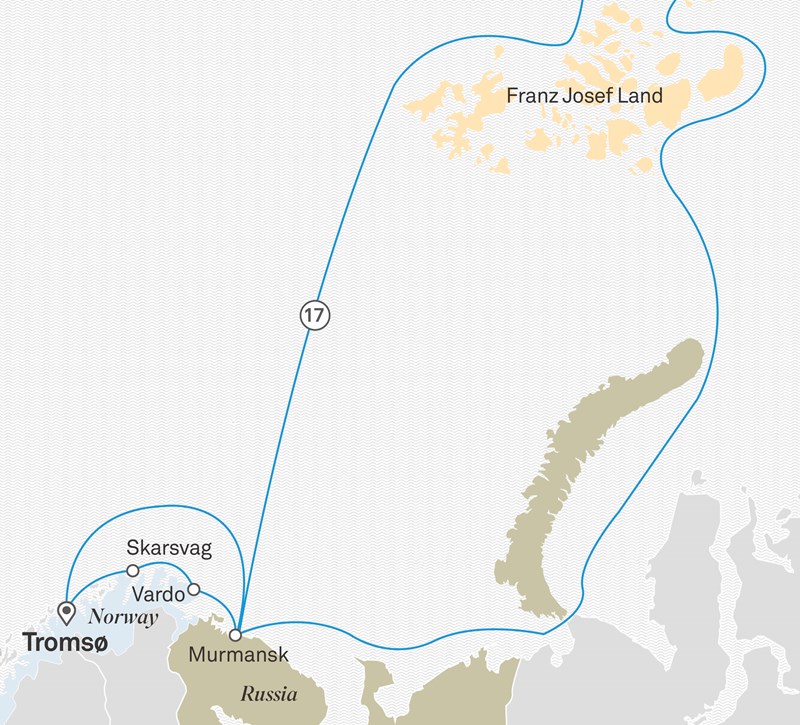 Day
Destination
1
Tromsø, Norway
2
At sea
3
Murmansk, Russian Federation
4
At sea
5
Franz Joseph Land
6
Franz Joseph Land
7
Franz Joseph Land
8
Franz Joseph Land
9
Franz Joseph Land
10
Franz Joseph Land
11
Nova Zemlya
12
Nova Zemlya
13
Nova Zemlya
14
At sea
15
Murmansk
16
Vardø, Norway
17
Skarsvåg
18
Tromsø