Best of Namibia Wing Safari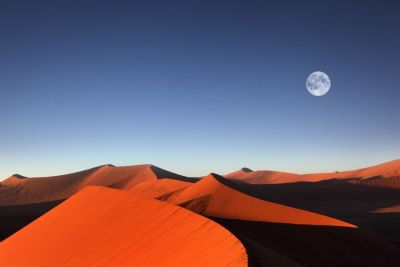 Best of Namibia Wing Safari
There is truly no better way to view this spectacular land than with a wild itinerary that knows no boundaries. Get ready for the Best of Namibia Wing Safari as you visit several game camps where you are sure to lay your eyes on plenty of Africa's natives. Zebra, giraffe, rhinos and cheetah will be almost too close for comfort as you traverse Namibia in open air 4x4s, a truly indescribable experience.
Your Itinerary Includes:
...
Adventure and Active
Educational and Learning
Safari, Animals, and Wildlife

Customizing the travel experience, Swain Destinations is the leading U.S. provider of completely personalized exotic vacation experiences. Since 1987, Co-Founders Ian and Linda Swain, and their dedicated team of destination experts have offered American travelers the opportunity to design distinctive trips to intriguing international locales, including Australia, New Zealand, the South Pacific, Asia, India, and Africa. From adventure-packed trips to leisurely getaways, Swain Destinations curates
...