9 Day Southern Spotlight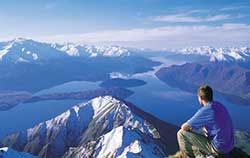 9 Day Southern Spotlight
Discover the highlights of New Zealand's magnificent South Island on this comprehensive journey. Cross the Southern Alps aboard the iconic TranzAlpine train, and cruise the serene waters of mystical Milford Sound and peaceful Lake Wakatipu. A series of unforgettable experiences awaits you in this proud Pacific nation.
Comfortable accommodation
Travel by luxury coach
Experienced Travel Director
...
Rail Tours
Romance and Honeymoons

Pacific travel runs in our blood.
We understand that no two travelers are alike so we offer endless travel choices for first-time visitors and unique, "off-the-beaten-path" itineraries for repeat guests. Our Travel Advisor clients have helped us become the best in the business for customized travel to Australia, New Zealand, the South Pacific Islands and Asia. We have the technology, scale and resources to offer the most competitive prices and unparalleled customer experience.
...