Viking River with Robin & Kevin
on Viking Ingvi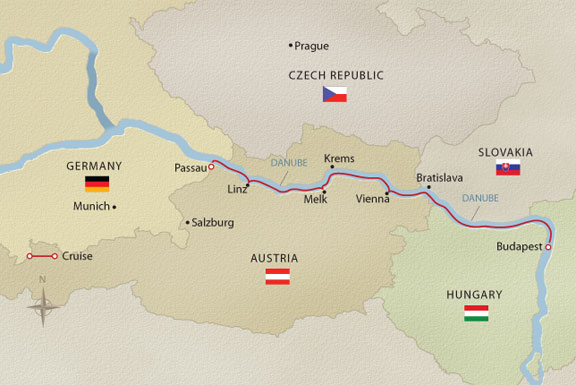 Fantastic 8 Day, 7 Night European Cruise from Passau to Budapest. Package includes 6 guided tours in 5 countries. Explore with Robin & Kevin and admire the Wachau Valley beauty from the Viking Longship. Learn to waltz at a Viennese dance school. Witness daily life in an abbey on an exclusive visit to Gottweig. Savor Austro-Hungarian cuisine in Vienna and Budapest. Explore lesser-known Central European cities like Bratislava. This 8 day itinerary reveals the highlights of Passau, Vienna,
...
About Viking River Cruises

Embark on a Journey of Discovery
Viking®, The World's Leading River Cruise Line®, offers destination-focused itineraries on the rivers of Europe, Russia, Asia and Egypt. Travel with like-minded travelers on what Viking calls The Thinking Person's Cruise®, designed to help you explore and engage with your destination—with immersive shore excursions, insightful lectures, Destination Performances, cooking demonstrations and regional cuisine. Plus, with Viking Inclusive Value, just abo
...
This is an Exclusive Offer

Standard Window View cabin
This is an Exclusive Offer